DOUG MERRIMAN
Doug Merriman has spent over 20 years as a C-Level leader in the Insurance, Health Care Services, Investigative, Government Contracting and Warranty industries. He holds a degree in Business Administration from The Ohio State University and the Chartered Property Casualty Underwriter (CPCU) professional designation. He has transformed several companies by driving performance through data-driven analysis and employee care.
Having a background in several industries gives Doug a unique perspective and the opportunity to draw from those encounters, applying processes and solutions that enhance the customer experience.
Doug is committed to equipping his team with the tools and technology essential to their success: removing obstacles, lending guidance, and providing ample opportunities to those who are willing to take responsibility for their achievement.
As the Chief Executive Officer of CoventBridge, Doug is focused on providing an exceptional experience for both customers and employees, in order to drive growth in our legacy businesses while expanding in newer strategic directions.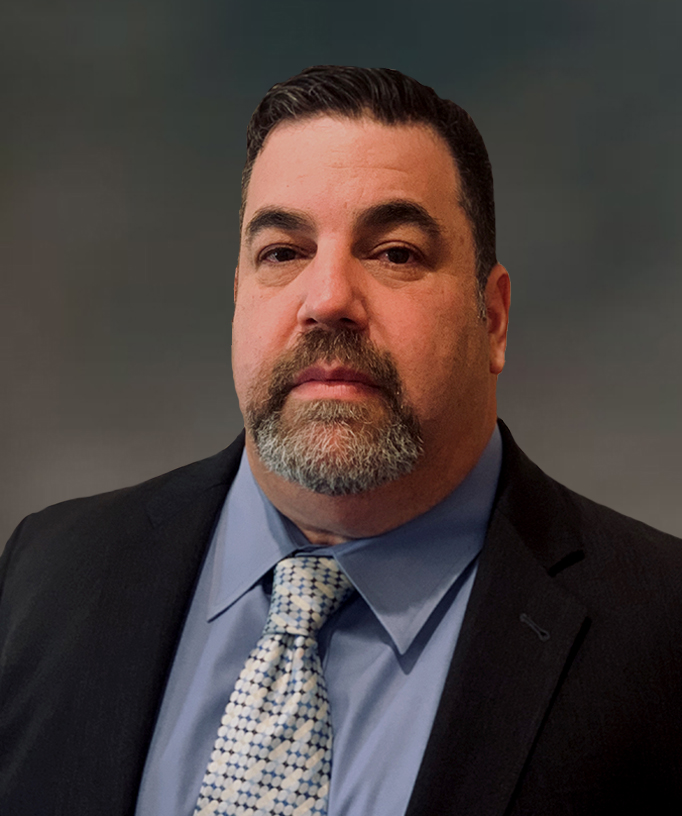 Glenn Prager
Chief Strategy and Business Development Officer 
GLENN PRAGER
The twenty-five years Glenn Prager has dedicated to combating fraud, waste and abuse in both the public and private sectors have honed his skills and sharpened his focus, but they've never dampened his spirit. On the contrary, this solution-driven leader has made it his mission to bring innovation and integrity to the fight against fraud, never resting on yesterday's successes, and always finding the opportunity that lies within the challenge. For Glenn, impossible is just a frame of mind.
This never say never spirit has served him well throughout his career, producing highly successful tenures in such agencies as the DOJ, OIG and CMS, and leading to his appointment as Arizona's Inspector General at the improbable age of 36, garnering him the title of the country's youngest IG.
As CoventBridge Group's Chief Strategy and Business Development Officer, Glenn continues to build upon his life's work, bringing to fruition an 'impossible' opportunity he envisioned nearly a decade ago: forming strong and strategic partnerships to address spiraling public sector fraud with solid private sector solutions. Today, thanks to Glenn's foresight and resolve, this once small seed of an idea has taken root and, along with CoventBridge Group, has grown into a formidable force in the fraud abatement industry.
BRIAN THOMPSON
Brian Thompson is a seasoned CPA with a degree in Finance from Florida State University. With over 27 years of accounting and finance experience in both publicly and privately traded organizations within the Medical, Banking, Auto and Investigative industries, Brian has a diverse set of leadership capabilities and business acumen that provides him with a clear understanding of the essential elements of success.
His numerous financial leadership roles have allowed Brian to bring a unique strategic perspective to the table and work as a tactical partner in the management of the company's finances and future.
Brian is dedicated to optimizing CoventBridge through analysis, insights, and long-term planning that steers company decisions and positively impacts the bottom lines of CoventBridge and our customers.
As Chief Financial Officer at CoventBridge, Brian's goal is to operate an exceptional and efficient organization with clear and comprehensive financial reporting.
ROBIN ROGERS
Robin Rogers has over a decade of proven success mitigating risk for international mid- and large-sized companies as in-house counsel and privacy director. In addition, Robin has acquired fundamental hands-on litigation experience from her time at a large nationally known firm. She holds a Juris Doctor degree from Florida Coastal School of Law and a Bachelor of Arts in Psychology from University of North Florida where she played Division 1 tennis.
Focusing on being proactive and maintaining compliance with complex ever-changing local, state, federal and regulatory laws, as well as embracing open dialogue with colleagues, has allowed Robin to excelled in her career.
Robin is dedicated to building and growing relationships and partnerships through trust, communication, efficiency, and accuracy.
As in-house General Counsel and Chief Privacy Officer, Robin is a key differentiator for CoventBridge, with a decisive and critical eye on protecting the company, our employees, and our clients by overseeing its legal, licensing, privacy, and human resource groups.
JASON ZURN
Jason Zurn is empowered by over 25 years of experience building, securing, and managing large Enterprise environments, leading a variety of teams across the entire IT spectrum. Holding a degree in Integrated Science and Technology and Computer Science from James Madison University, Jason is an authentic lifelong learner who has obtained over a dozen industry specific certifications.
This passion for learning has allowed him to forge a compelling vision that has provided an agile competitive advantage for both CoventBridge, and the customers we serve. With over a decade of tenure at CoventBridge, Jason has constructed all the systems in place today, from the ground up.
With data security and privacy top of mind, Jason is dedicated to developing and enforcing IT best practices across the organization, while providing an environment that is customer focused and at the leading edge of the latest in available technology. 
As the Chief Information Officer, Jason Zurn guides CoventBridge's ever-expanding network by optimizing security & implementing seamless processes via proprietary software systems. He has built a high-achieving, cross-functional team that creates innovative strategies and solutions that support company-wide goals. 
STEVE COOK
Steve Cook has served the UK, Irish and European counter-fraud, and investigation communities for over 30 years. A fraud expert, Steve has consistently responded to changing climates, creating pioneering products for the insurance market he serves with distinction. Steve's commercial career was preceded by a sustained and distinguished period of active military service where the significant challenges he faced created the foundations for the values he holds true today.
Having excelled within the commercial sector, serving at boardroom level for several leading investigative providers, Steve led a successful MBO and was able to bring his concepts to reality, building an investigations company with a market leading presence in the UK. Forming successful partnerships with leading insurers proved to be the key to commercial success and Steve has remained true to this methodology in the international arena. At CoventBridge, Steve has played a lead role in designing and embedding multi-faceted fraud programs for key clients across the UK and Europe, creating value driven services and maximising financial returns at every stage.
Steve brings a disciplined ethos and character to his leadership principles retaining a hunger for exceptional investigation results and service excellence. A strategist and lateral thinker, Steve continues to lead from the front in an ever-changing marketplace. Renowned for driving growth through developing and delivering innovative counter fraud solutions, Steve's commitment to exceeding client expectation with expertise, diligence and dexterity remains a constant.